Some of the services offered by SSMBA are relevant to all our members! See below for other great services we offer.
Social Events
Our association runs a series of events throughout the year such as our family fun days, picnics, kids discos and Christmas party. Most importantly, we celebrate the wonderful work of our Parents and Carers at such events as our 'Coffee & Cocktails' evenings, various parents and father's nights out and our 'New Mum's Lunch'.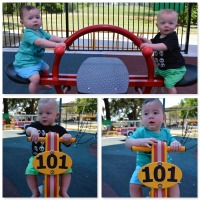 Multiple Messages Newsletter
Multiple Messages is our monthly newsletter which is an outstanding resource containing articles, stories, photographs, birthday messages and more, to celebrate our members and their multiple adventures! You can expect to receive the new edition at the beginning of each month, sent out via email – and in the post to those who request it – from our Club President.
Discount List
A range of businesses provide discounts to members of the Club at both local and national levels. Details are provided in our newsletter.
Online Support
Membership to our club will give you access to our private Facebook group. Our members using Facebook are very thankful for the ability to make contact with others experiencing the same 'multiple' challenges – not only at our various events but also around the clock via social networking. Reading advice, offering support, sourcing pre-loved goods and sharing your experience also makes for great reading during the sleepless nights which tend to haunt parents of multiples! Our comprehensive events page also allows you to keep up to date with everything that is happening within our association, meaning that details such as time, date and venue are easily on hand!
A SSMBA membership also includes membership to the Australian Multiple Birth Association (AMBA) and Australian Multiple Birth Association NSW (AMBA NSW). The AMBA site hosts various forum pages offering online support for its members and members of its affiliated clubs, such as SSMBA.
Higher Order Multiples Liaison
For those with Triplets or more, we provide regular contact and support through our own HOM Contact. The HOM Liaison organises coffee mornings especially for HOM families to discuss issues and ask questions. Of course, HOM families are also encouraged to participate in the general playdates with all SSMBA members. Should you need further assistance the HOM liaison can also point you in the right direction.
Father's Contact
Parenting is a tough gig, especially when everything is multiplied! SSMBA recognises that many services are available to support a new mum, but not as many are visible or easily reached by a new dad. The SSMBA Father's Contact is this person – someone for Dad's to reach out to and connect with, someone who has lived through the same challenges and can offer support, guidance and a listening ear. The great events organised for Dad's aren't too bad either – bowling, BBQ's and most recently, a beer appreciation night!
SSMBA Babies And Kids Market
The biannual SSMBA Babies and Kids Market was originally set up to both assist the club with fundraising, and to also assist members with earning some money from babies and kids items they no longer needed. Bookings are available not just for members but also for non members and businesses. If you would like more information click here.
If you are interested in finding out more about any of these services or events, please do not hesitate to get in touch with us at SSMBA by email or call/text to 0466 975 702