The challenges faced by parents with toddlers are quite different to those faced with babies. SSMBA recognises this and has a number of information sessions and programs designed just for toddlers!
Mini Movers
Mini Movers Playgroup is a SSMBA initiative to bridge the gap between Parents 'n' Bubs playgroup and All Ages Playgroup at Venetia St. It is designed for toddlers aged 1 – 3, who aren't quite ready to roll with the big kids but who need their own sense of freedom and fun. Come along to Mini Movers once your multiples are on the move – crawling, walking or climbing! MM is held fortnightly on Wednesdays (on the alternate week to PNB) however due to circumstances beyond our control, we have had to put the playgroup on hold while we look for a new venue. We hope to have a new venue sorted within the next few weeks. For more information please click here.
All Ages Playgroup
SSMBA currently has 3 All Age Playgroups - one in the Sutherland Shire, one in Liverpool and one in the Macarthur area.
The Sutherland Shire All Ages Playgroup is held at Venetia St, Sylvania two Wednesdays a month. There is a play area and large sandpit with a shade cloth as well as loads of great toys and craft supplies. The play equipment and facilities most suit children 18 months - 6 years old.
The new Liverpool All Ages Playgroup is held at George Bates Hall on Thursdays. There is a large fenced outdoor area with climbing equipment, a kitchen, a large light indoor area with plenty of toys and craft, and best of all there is heating as well as airconditioning so it is comfortable all year round!
Our Macarthur All Ages Playgroup, which is run by the Campbelltown Early Childhood TAFE students, is full of interactive and engaging activities for all ages. The TAFE students can help be an extra set of hands for multiple families giving parents a chance to have fun with their children and also enjoy the company of other multiple families who are attending. SSMBA Multiples are welcome to the playgroup on Mondays at 9.30am - 11:30am running throughout the TAFE school year . If you are interested, please call 4620 1962 and say you are a Multiple SSMBA member.
For more information on any of the playgroups please click here.
Park Playdates
Various park playdates are held throughout Southern Sydney each month and all details of park play dates are listed in our monthly newsletter. Having fortnightly parent groups and play dates mean that there is often one or two get togethers per week for SSMBA members to attend. Members are welcome to attend as many play dates as they wish, as soon as they are ready and siblings are encouraged to come along as well.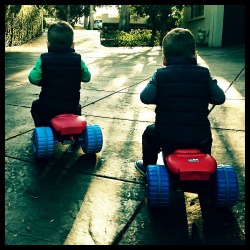 Parenting Seminars
Thanks to a ClubGRANT from Bankstown Sports Club and another from Club Central Hurstville, we have been fortunate enough to run our free Multiples In Mind Parenting Seminars again this year. The seminars address toddler related topics such as,
Behaviour and speech

Nutrition and fussy eating

Toilet training

Preschool and school readiness